Objective: Rebrand a cultural identity.
Electric Forest is a 4-day, one-weekend, multi-genre event with a focus on electronic and jam band genres, held in Rothbury, Michigan, at the Double JJ Resort. The goal for this rebrand is to emphasize the colorful nature of this cultural identity.
Before
After
The logo consists of seven bars which symbolizes the seven stages in the festival. Using the soundboards used to produce electronic music as inpiration, the grid was created for the letters.
Posters
Promotional posters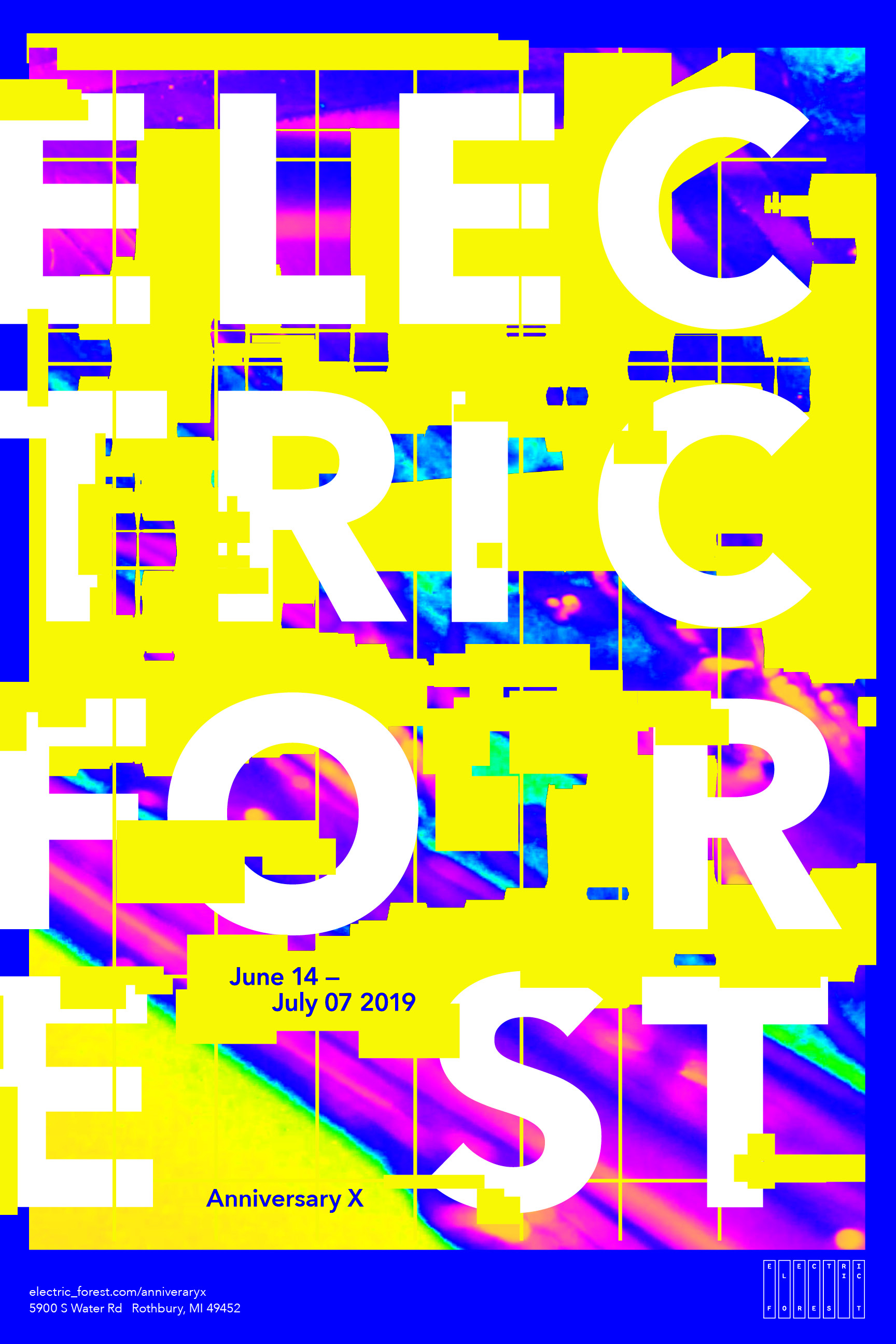 Artist posters
Focusing on the mood of the festival, the posters were inspired by the playful nature of Electric Forest installations.
Brochure

Brochure for the 10th anniversary of Electric Forest.